Enjoy journey begins with a first step. Historically, the Nihonbashi Bridge has symbolized that first step, and Haneda International Airport has built a scaled-down replica from Yoshino cypress. The bridge offers travelers the experience of the original Nihonbashi Bridge, which graced central Edo. Its surrounding replica folding screen wall depicts famous Edo areas, bringing to life the bustle of the former city through murals on porcelain panels.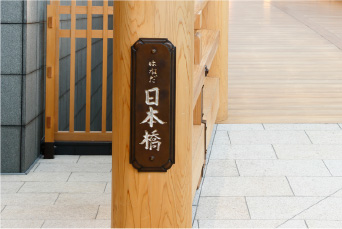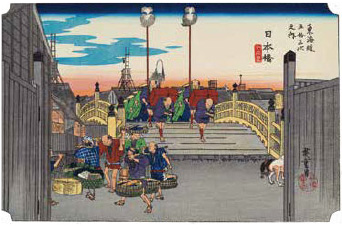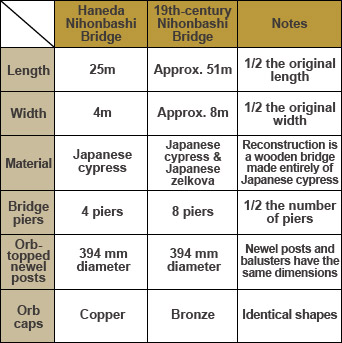 <Edo period folding screens>
The wall is decorated with Edo period folding screens from the National Museum of Japanese History that depict various famous locations throughout Edo, showing the bustling activity of the ancient city through murals on porcelain panels. The pair of 6-panel folding screen s depicts the scenery of the urban and suburban areas of Edo in the early Edo period, highlighting the achievements of Tokugawa Iemitsu, Third shogun of the Tokugawa shogunate. This pair of screen is one of only few historical artifacts that depict scenes from the time that the Edo was founded.